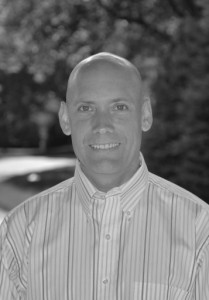 M

y thanks to
David Friedman
for visiting Tribute Books Reviews & Giveaways and participating in an author interview during the blog tour for his book,
Fundamentally Different
.
Author Interview

1. How did you come up with the title?


The title, Fundamentally Different, is based on the 30 values and behaviors that I wrote and taught in my working career. I called these values our "Fundamentals." I titled the book

Fundamentally Different

because I wanted to highlight the fact that behaving in a way that's consistent with the Fundamentals creates differentiation for our organizations as well as our personal lives. To be fair, it was my 21-year old son who came up with the title!



2. Is there a message in your novel that you want readers to grasp?


For business leaders who read the book, I want them to understand how important organizational culture is to success, that great companies create their cultures intentionally, and that the key to creating a high-performance culture is the effort to institutionalize the organization's most important values.

For the everyday person who reads the book, I want them to more deeply appreciate the role of values in their lives and I want the chapters on my Fundamentals to spark their own thoughts about how they want to live each day.



3. How much of the book is realistic?


One of the things that makes the book so powerful is that it's entirely based on my own personal experiences. Everything I talk about and recommend, I've done as the leader of my company and/or in my personal life. None of it is academic or theoretical.



4. If you had to do it all over again, would you change anything in your book?


No. I love this book, and the responses and reviews from all who've read it are a testament to its impact.



5. What was the hardest part of writing your book?


The hardest part was deciding when it was "good enough." In other words, when do I stop editing and polishing and submit the manuscript for publication? Unlike public speaking, where I can constantly adjust what I'm saying based on audience reaction, my writing has to stand on its own. This means that I have to be sure that each sentence and each paragraph expresses what I want to say precisely the way I want to say it. Editing can be a never-ending search for perfection. Deciding when to stop polishing can be a tough judgment call.



6. Did you learn anything from writing your book and what was it?


I suppose my biggest lesson was more of a reminder than a new learning. It was the old Nike slogan, "Just Do It." This slogan was meaningful for me on a day-to-day basis as well as on an overall project basis.

On a day-to-day basis, there were times I found myself stuck not being sure how to write a particular section. I would often avoid working on it because I didn't know how I wanted to handle it. However, sooner or later, I always had to face it and figure it out. I had to "just do it."

The same can be said with regard to the book as a project. It's fascinating to me that I hear so many people tell me about the book they've always intended to write; yet, most will never sit down to get it done. We all have quite reasonable excuses for avoiding it; but in the end, it simply comes down to "just doing it."



7. Do you recall how your interest in writing originated?


To be honest, I don't recall how I originally became interested in writing, but for as long as I can remember, I enjoyed expressing my thoughts in written form. I've always been pretty comfortable in doing so. In high school, I was interested in journalism, wrote for our school newspaper, and eventually became the editor-in-chief, so I've appreciated writing for a long time.



8. Who is your favorite author and what is it that really strikes you about their work?


I don't really have a favorite author. I like many different authors in many different genres. However, one that I particularly enjoy is Robert Fulghum. He's the author of All I Really Need to Know I Learned in Kindergarten, as well as several other books. I love his wisdom, his humor, and his ability to communicate in such a warm, unpretentious, inviting style.



9. Tell us your latest news.


Right now, I'm pretty focused on speaking and consulting engagements, and working on developing materials to supplement my book. I often do talks, seminars, and workshops teaching the concepts that are in the book. As I do these, I'm always thinking about additional materials that I can create that will help make the program I deliver more impactful for people.



10. Do you have anything specific that you want to say to your readers?


Just that I'm so excited to share this book with your readers and I know, without any question, that they're going to be just as excited to share it with their friends, family, and colleagues. It's a book that can change people's lives.

My

website

is the central place where readers can learn more about me, my work, and my writing. There you can find a longer

biography

, see the full list of the

30 Fundamentals

, read

reviews

of the book, read my

blog

, find out about booking me for

speaking

or

consulting

, and see the list of where I'll be

appearing

.

You can even read a sample chapter of my book there as well as listen to a chapter from the audio book (which I narrated!).
About the Book
Fundamentally Different
Book Details:


Genre: Finance/Business
Publisher: Infinity Publishing
Publication Date: June 2011
Pages: 286
Price: $28.95 hardcover, $19.95 paperback, $9.95 ebook
Buy Links:
Amazon (hardcover)
,
Amazon (paperback)
,
Kindle
Synopsis:
Known for his compelling logic and easy-to-understand style, Friedman shares the most important insights he learned during a 27-year business career in which he led one of the most unique and successful companies in his industry. Captured in his self-styled Fundamentals, this collection of wisdom is so simple, yet powerful, that you'll wonder why the principles he describes aren't more commonplace in every organization across America.

But Friedman's Fundamentals aren't just about business. They're a guidebook for life. And like so many other people who've already embraced them, you'll no doubt find your life enriched by their practice.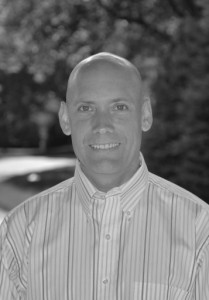 About the Author
David Friedman

David Friedman is the former President of RSI, an award-winning employee benefits brokerage and consulting firm in the Philadelphia area. He is a frequent guest speaker and seminar leader on organizational culture, leadership, and values. A graduate of the College of William & Mary with a degree in Philosophy, Friedman currently lives in Moorestown, NJ with his wife and 2 college-age children.
Connect with David:
Web Site
Blog
Twitter
Facebook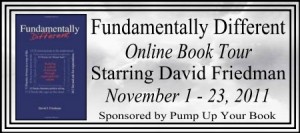 About the Tour
Pump Up Your Book
Tour Participants:

Tuesday, November 1st
Interviewed at The Hot Author Report
Book spotlighted at Pump Up Your Books, Blurbs and Bytes
Wednesday, November 2nd
Interviewed at Broowaha
Thursday, November 3rd
Interviewed at Pump Up Your Book
Friday, November 4th
Interviewed at Divine Caroline
Guest blogging at Literal Exposure
Monday, November 7th
Book excerpt featured at Between the Covers
Tuesday, November 8th
Interviewed at Blogcritics
Wednesday, November 9th
Guest blogging at The Book Connection
Thursday, November 10th
Interviewed at Examiner
Friday, November 11
Book spotlighted at The Writer's Life
Monday, November 14th
Book spotlighted at Reviews by Molly
Tuesday, November 15th
Guest blogging at Lori's Reading Corner
Wednesday, November 16th
Book spotlighted at Books, Products and More!
Thursday, November 17th
Interviewed at As the Pages Turn
Friday, November 18th
Interviewed at American Chronicle
Monday, November 21st
Interviewed at Tribute Books Reviews and Giveaways
Interviewed at Paperback Writer
Tuesday, November 22nd
Book spotlighted at Life in Review
Wednesday, November 23rd
Book reviewed at The Book Connection
TBD: Guest blogging at Tribute Books Mama
Guest blogging at Mick's Leadership Blog