Enter to win the Angel Eyes by Shannon Dittemore and Fangirl by Ken Baker.

***
Angel Eyes

by Shannon Dittemore
Once you've seen, you can't unsee.
Brielle went to the city to chase her dreams and found tragedy instead. She's come home to shabby little Stratus, Oregon, to live with her grief and her guilt . . . and an incredible, numbing cold she can't seem to shake.
Jake's the new guy at school. The boy next door with burning hands and an unbelievable gift that targets him for corruption.
Something more than fate has brought them together. An evil bigger than both of them lurks in the shadows nearby, hiding in plain sight. Two angels stand guard, unsure what's going to happen. And a beauty brighter than either Brielle or Jake has ever seen is calling them to join the battle in a realm where all human choices begin.
A realm that only angels and demons—and Brielle—can perceive.
***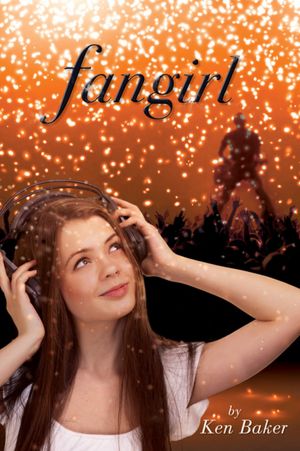 Fan Girl

by Ken Baker
While staring you straight in the eye, far above the tips of her Toms, Josie Brant would swear that she does not like Peter Maxx, the teen sensation who causes every girl within a 100-foot radius to scream at ear-shattering decibels. Even if Josie may completely, totally, and unequivocally be his biggest fan.
So when Josie finds out her best friend has won a contest to meet Peter by stealing one of Josie's songs, Josie is overwhelmingly shocked and upset—some of which flies out the window when Ashley introduces Josie to Peter as well. And suddenly, in a whirlwind of Tweets, IMs, texts, and phone calls, Josie finds herself in the middle of a flirtatious friendship that has the potential for complete harmony. But just when everything seems pitch-perfect, the paparazzi flashbulbs explode, along with any notion of a fairy-tale romance.
Author Ken Baker, E! Channel's Chief News Correspondent, uses his inside knowledge to craft a novel authentic to the teen pop idol experience with sincere heart and humor.
a Rafflecopter giveaway