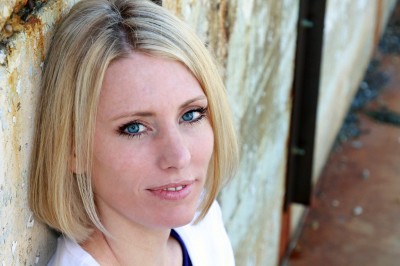 Author Interview
1. How did you come up with the title?
Is it awful if I don't remember? This is a rare occasion where the title never changed. Authors create working titles for their novels, but those working titles usually get changed at some point during the publication process. For example, the working title for my debut novel was Beneath a Velvet Sky, but was changed to Wildflowers from Winter.
For this one, the title never changed. It's always been Wishing on Willows. There's a willow tree in the story that holds a lot of meaning and memories for my main character, Robin Price. So the title came from that aspect of the novel. I remember liking the alliteration and thinking it sounded pretty, so I went with it.
2. Is there a message in your novel that you want readers to grasp?
There are several. The book explores themes of loss, loneliness, letting go, second chances, stepping past the familiar, and figuring out how to deal when life doesn't turn out as expected.
One of my favorite messages is probably the message of God's grace and this idea that sometimes, it doesn't comes in a neat, easily defined package. Sometimes, God's grace comes to us in unexpected, messy packages. We just have to have eyes to see it.
3. How much of the book is realistic?
If you mean realistic as in what could happen in real life, then definitely all of it.
But if you mean realistic as in what I've experienced personally, then that requires a different answer! Thankfully, I haven't experienced much of what my main character, Robin, experiences. I'm not a widow and I don't have to face the immense challenge of single parenthood.
However, there are aspects of Robin's journey that are drawn from personal experience. Like Robin, my husband and I have dealt with infertility. And our journey toward saying yes to adoption was very similar to the emotional journey Robin travels throughout this novel. We had to let go of the vision we created for our future. We had to step away from the familiar and step past our fear of the unknown, realizing that it's often in those scary, uncharted territories where we experience God most profoundly.
And Robin's four-year old son Caleb is very much based off of my little man, Brogan. Their personalities are quite similar.
4. If you had to do it all over again, would you change anything in your book?
Hmmm….nothing major, I don't think. I'm sure if I picked up the final copy and started reading, there would be a thousand little things I'd want to change. Like the phrasing of a sentence or a line of dialogue or a description or a word choice, but this is just my neurotic writer brain at work. A novel is never finished and definitely never perfect, but there reaches a point where you just have to let it go.
5. What was the hardest part of writing your book?
The rewrites! This novel underwent significant rewrites, and more than one round. The final project looks very different than the original. I dealt with a lot of doubt and insecurity as a writer. It's daunting when you know there are major problems with a novel and you're not sure you're equipped to fix them. Thankfully, I have a supportive, encouraging editor and agent who kept me going through the worst of it.
6. Did you learn anything from writing your book and what was it?
Oh, tons! I always learn so much whenever I write a novel—not just about the writing process, but about life in general. For instance, there was a line that I wrote in this novel toward the end that came from my hero's mother and it was a huge light bulb moment for me. It was as if God was saying, "This is for you, Katie. I want you to tuck this in your heart." It's always pretty amazing when that happens.
7. Do you recall how your interest in writing originated?
I think I was born with it. Just like my blue eyes and my broad shoulders, it's one of the ingredients God used when creating Katie Ganshert. Writing is the way I explore and discover and process. When I was younger, I'd lie in bed and fill notebooks with story after story (all of which are still in my mother's basement) and then all through high school, I kept a journal (which is absolutely mortifying to go back and read).
I didn't write my first novel, though, until I was 23 years old. I traveled to Kenya for HIV/AIDS outreach and came home from that trip with a story bursting inside of me. So I sat down that summer and wrote it. It's a hot mess and safely hidden away in a drawer, but still, that's when my journey as a novelist officially started.
8. Who is your favorite author and what is it that really strikes you about their work?
Oh, that's tough! There are so many amazing authors and books out there that I love! But if I had to pick, I'd probably say Francine Rivers. I haven't read her latest works, but Redeeming Love and most especially, the Mark of the Lion trilogy, are my all-time favorites. In fact, I'm rereading Mark of the Lion with my husband right now. This is his first time reading the series, so it's like I get to experience it for the first time all over again.
Francine Rivers breaks all sorts of writing craft rules that are in place today, but it doesn't matter. Her ability to capture truth in fiction and bring the reader along an emotional journey right alongside her characters is almost magical. It's definitely something I aspire to do.

9. Tell us your latest news.
Wishing on Willows releases March, 2013. I'm not sure what's in store after that quite yet, but the Lord does! As far as non-writing related news, we're still in the process of adopting from the Congo. The wait is long and the journey isn't easy, but we know we're right where God wants us to be. So we'll continue to wait and persevere and trust until we have our little Congolese cutie home or the Lord directs us down a different path.
10. Do you have anything specific that you want to say to your readers?
Just that I'm grateful for each and every one of you and I hope my stories leave you blessed and encouraged! You're the reason I do this publishing thing. Social media has its fair share of positives and negatives, but one of the best positives is how easy it is to connect! I'd love to connect with you on my Facebook page, or my blog, or Twitter. I'd also love to send you a welcome packet if I haven't already. The sign up button is on the top of my website.
About the Book
Does a second chance at life and love always involve surrender?
A three-year old son, a struggling café, and fading memories are all Robin Price has left of her late husband. As the proud owner of Willow Tree Café in small town Peaks, Iowa, she pours her heart into every muffin she bakes and espresso she pulls, thankful for the sense of purpose and community the work provides.
So when developer Ian McKay shows up in Peaks with plans to build condos where her café and a vital town ministry are located, she isn't about to let go without a fight.
As stubborn as he is handsome, Ian won't give up easily. His family's business depends on his success in Peaks. But as Ian pushes to seal the deal, he wonders if he has met his match. Robin's gracious spirit threatens to undo his resolve, especially when he discovers the beautiful widow harbors a grief that resonates with his own.
With polarized opinions forming all over town, business becomes unavoidably personal and Robin and Ian must decide whether to cling to the familiar or surrender their plans to the God of Second Chances.
Prices/Formats:
$9.99 paperback, $9.99 ebook
Pages:
320
Genre:
Contemporary Romance/Christian
Publisher:
WaterBrook Press
Release Date:
March 19, 2013
Buy Links: Kindle, Amazon, Barnes and Noble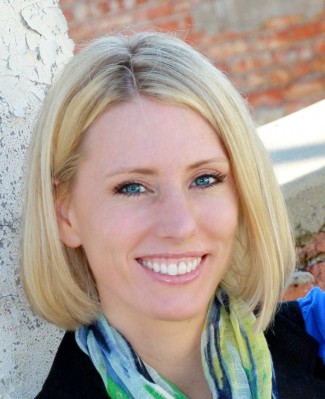 About the Author
Katie Ganshert graduated from the University of Wisconsin in Madison with a degree in education, and worked as a fifth grade teacher for several years before staying home to write full-time. She was born and raised in the Midwest, where she lives with her husband and their young son.
Links to connect with Katie:
Web site
Facebook
Twitter
Blog
Goodreads
Pinterest

Tribute Books Blog Tours
Put our promotional experience to work for your book.